TOY CAMERAS IN THE 21ST CENTURY


Toy cameras, as they are lovingly referred, were first discovered by North Americans in the 1960's. Originally fabricated in China, these inexpensive cameras contain the most rudimentary elements necessary for photography resulting in images full of distortions.
So why are they still being produced and why are people like me interested in them?
In this day and age of ever-escalating Megapixels low-tech cameras, such as the Holga and the Diana, are utilized specifically for the unpredictable kinks inherent in these cameras.
Camera technologies continue to become more complex with every passing moment . It is apparently (for those of us trying to keep up) an effort so furious and urgent that it closely ties only the race to cure cancer or the release of the next iphone (8g – do you have a 4g? I'm sorry you're way behind already. I know, I know, you got yours today.)
Toy cameras are exactly on the other end of this spectrum where aesthetic effects such as vignetting, blur, and light leakage produced from these "imperfections" are embraced and essentially take total prominence over the technological reliability and precision offered by digital photography. Since these cameras also allow its users to explore medium format film using really affordable gear (Holga 120N on Amazon.com $21.50) many amateurs and artists alike have been playing with these "toys". The results are remarkable and have inspired me to purchase my very own.
FYI: Medium format film (typically 6 x 4.5 cm or 6 x 6 cm) is larger than regular film (24 x 36mm) though smaller than large format film (4″x5″). The larger the film/negative, the bigger you can enlarge the print (similar to Megapixels in digital cameras).
________________________________________________________________________________
This slideshow requires JavaScript.
________________________________________________________________
TO GET YOUR OWN TOY CAM:
Amazon.com – for a vintage find
Urban Outfitters – for a new baby as seen below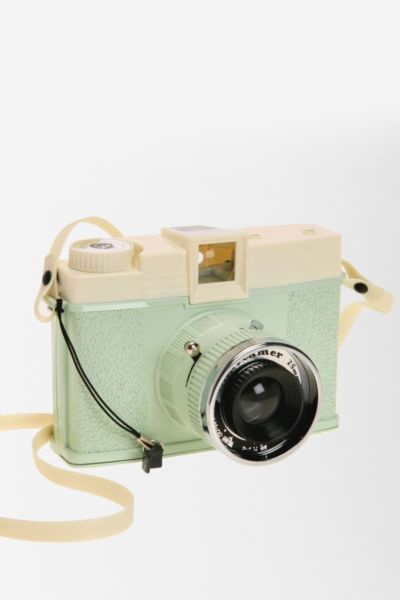 ________________________________________________________________________________
MORE INFO: